Alabama Aubergine & Cream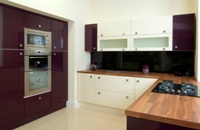 Chic, stylish and striking are just three words to describe our Chicago kitchen. Available in red and black, this high gloss kitchen combines top quality with high-end design to make a bold statement in a modern home.
Total Items: 275 (Currently viewing 1 - 40)
Base Units
Tall Units
There are currently no reviews of this product.